MTAG Investment
8th November 2018
Posted by:

webmaster

Category:

Corporate Responsibility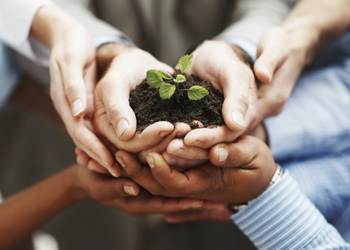 Running parallel with IIB's development mission is a set of Corporate Responsibility (CR) activities developed to benefit various stakeholders including partners, investors, employees, communities and others. IIB carries out its CR with a firm understanding of what it means to each of the stakeholders, the social impact, national relevance and reputational value. The overall objective of IIB's CR is to be accountable for the company's actions and contribute effectively to economic development by operating in an economically, socially and environmentally sustainable manner, whilst balancing the interests of stakeholders such as:
In these pages we focus on two CR initiatives, namely Community and Environment.
Community:


IIB is a proud sponsor of the PINTAR Foundation, an organisation that works in collaboration with public and private companies to make a meaningful difference in the lives of under-served Malaysian children. PINTAR programmes have been developed based on four core modules: Motivational and Team Building, Educational Support, Capability and Capacity Building and Reducing Vulnerabilities and Social Issues. They are designed with the hope of motivating and inspiring youths to view education as one of the critical key factors towards improving quality of life.IIB's adopted school under PINTAR is SRK Sungai Danga in Johor Bahru. This school's student population is made up of children of fishermen, local rural workers and those of the Orang Asli community. Previously, the school was underfunded and most of the educational initiatives enacted were self-initiated by the staff. Now with IIB's participation in the PINTAR scheme, real improvements are being felt at the school by both children and staff.For more information on our Community programme, visit the PINTAR website. Articles on IIB's Community involvement can be found here and here.
Environment:


IIB is committed to environmental stewardship. Our business activities are conducted while cognisant of the responsibility to support, preserve and adapt sustainable environment management aimed at encouraging conservation. IIB's environmental stewardship includes reducing the environmental implications of the company's operations, products and facilities; the reduction of waste and emissions; and the advancement of renewable energy, green initiatives, and optimisation and conservation.We are supportive of environmental management programmes that promote conservation and awareness. This includes educating our community on environmental sustainability strategies in mangrove conservation and awareness, coastal protection, proliferating endangered species, plants, natural flora and fauna and on renewable and green energy efforts aimed at preservation of the environment at large.